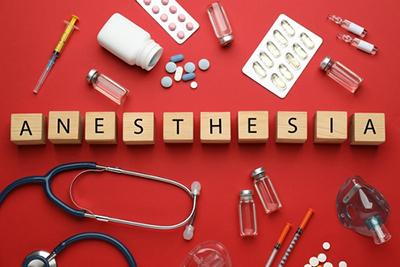 Certain procedures will need anesthesia to help you deal with the pain. Without anesthesia, the procedure might be too painful or too difficult for your doctor to perform. There's a difference between local anesthesia and general anesthesia and you need to know what that difference is and which you'll be getting before your appointment. Your anesthesiologists at Associated Anesthesiologists Inc. In Tulsa, OK, can explain what general anesthesia and local anesthesia are and what the differences between the two are.
Understanding Local and General Anesthesia
Both forms of anesthesia help to block pain and make the procedure easy and relaxing. Before a procedure, it's important to know whether your anesthesiologist in Tulsa, OK, is applying general anesthesia or local anesthesia so that you can have the proper accommodations made beforehand.
With local anesthesia, just a small region is numbed. The area where the procedure is being done will be numbed and you won't feel anything but pressure. However, you'll be awake during the process, and it won't make you fall asleep or feel drowsy. Often, with local anesthesia, you'll be able to drive yourself home after the procedure. It's important to know if you need to find a ride home after specific procedures though.
With general anesthesia, you'll be asleep through the whole procedure. Anesthesia will put you to sleep and when the procedure is done, you'll be brought into a room where you'll be monitored as you start to wake up. You might feel groggy or disoriented and this can last up to a full day. You'll need someone else to drive you home and you should stay home from work until the anesthesia has completely worn off.
Contact Our Anesthesiologist Today
Make sure you understand the difference. Contact your anesthesiologists at Associated Anesthesiologists Inc. In Tulsa, OK, to learn more about general anesthesia and local anesthesia and what you can expect. Call for more information today at (918) 494-0612.